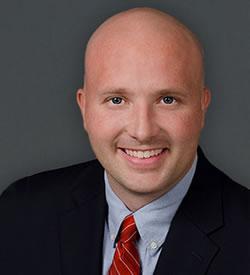 Lee McLean
Vice President, Business Lending Specialist
4320 Deerwood Lake Pkwy., Suite 101-303 | Jacksonville, FL 32216
904-200-0302
This email address is being protected from spambots. You need JavaScript enabled to view it.

LinkedIn
Lee McLean serves as a Business Lending Specialist and Vice President at Dogwood State Bank Small Business Lending. His specialties include funding business acquisitions and business startups, including franchises.
Lee has over 14 years of experience in the lending and credit industry. In past roles, he has managed the SBA lending process from application to closing, giving him first-hand experience of the entire SBA process. He also has served as an SBA underwriter prior to become a full-time Business Lending Specialist. This experience in all aspects of the SBA lending process allows him to mindfully advise clients as they navigate finding a loan product that best fit their specific situation.
Lee earned a Bachelors in Finance from Mercer University and an MBA in Management from Troy University. He is also a graduate of The Georgia Banking School at the University of Georgia and the Graduate School of Banking at LSU. In his spare time, Lee enjoys spending time with his family, travelling, snowboarding, golfing and playing tennis.