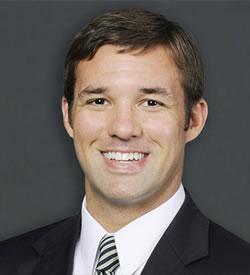 Ryan Clayton
Vice President, Business Lending Specialist
5401 Six Forks Rd. Suite 100 | Raleigh, NC 27609
919-863-0276
This email address is being protected from spambots. You need JavaScript enabled to view it.

LinkedIn
Ryan Clayton is a Business Lending Specialist and Vice President at Dogwood State Bank Small Business Lending. He has more than a decade of banking experience, ranging from SBA loans to portfolio management. In his role as a Business Lending Specialist, Ryan specializes in loans for the medical industry, including dentists, veterinarians, specialty practices, and pharmacies. He is also influential in the franchise, insurance, and professional services arena.
Ryan takes pride in helping borrowers achieve their goals and enjoys guiding them through the SBA lending process. His industry knowledge, accessibility, transparency and open lines of communication combined with an extensive network of resources produces a successful outcome for his clients. In fact, Ryan has funded over $60 million in loans since starting his SBA career.
Outside of work, Ryan enjoys volunteering for associations that support the community, playing music, sports, working out, and working on home DIY projects.