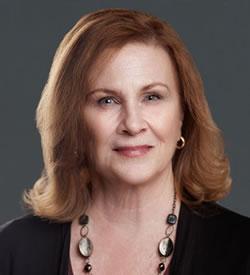 Susan Battle
Senior Vice President, Business Lending Specialist
P. O. Box 49603 | Atlanta, Georgia 30359
404-455-8595
This email address is being protected from spambots. You need JavaScript enabled to view it.

LinkedIn
Susan Battle is a Business Lending Specialist and Senior Vice President at Dogwood State Bank Small Business Lending. With over 40 years of experience, she has a wide range of knowledge in all aspects of SBA lending.
Prior to joining Dogwood State Bank Small Business Lending, Susan managed several community bank SBA divisions as well as managing two large regional bank SBA departments. She has served on the Georgia SBA Advisory Council, as well as the NAGGL Regional IV Liaison Committee. With her background in SBA, Susan is uniquely positioned to quickly assess a borrower's needs and structure the appropriate financing for their specific need. With a reputation for exceptional customer service and expansive SBA knowledge, Susan is a consistently high producer of SBA loan volume.
When she's not at work, Susan enjoys travelling the world, writing, and cooking. She currently serves on the Finance Committee for the DeKalb Medical Foundation Board.